Everyone is awaiting this Friday's GDP report.
Bullish analysts are predicting the economy grew more than 3% last quarter. Other folks are saying the number is closer to 2.5%. And then there are the conspiracy theorists who say no matter what sort of number the government comes up with, the economy is contracting.
The conspiracy theorists may be right...
According to the three Cs of economic activity – copper, crude oil, and Caterpillar (
NYSE:
CAT
) – the economy is in a recession...
The
price of copper
is an indicator of economic strength or weakness. Its cliff dive over the past three months points to serious weakness in the economy.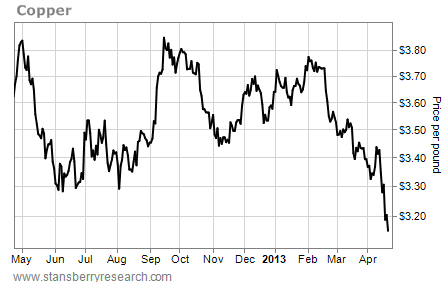 The decline in crude oil isn't as steep as the decline in copper. But if the economy was growing at 3% or more, you might expect the price of crude oil to rally. Instead, it's down 10% in just the past few weeks.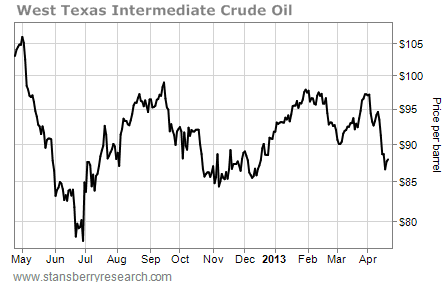 Lastly, as the biggest equipment manufacturer on the planet, Caterpillar benefits from a strong economy. But the stock is down 15% since February. The company disappointed investors with a weak earnings report yesterday – its third consecutive weak report.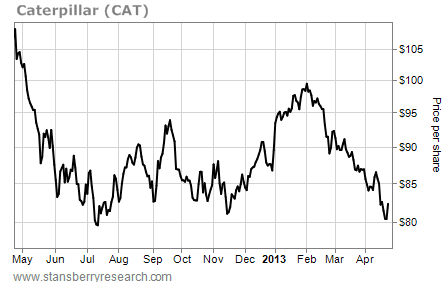 Maybe the economy isn't as strong as so many economists seem to think it is... We'll find out on Friday.
Best regards and good trading,
Jeff Clark