Peak oil is a crock.
I'm sure that got a few of you flustered. But it's true... at least the version of peak oil that most people talk about.
Peak oil – or Hubbert's Peak, as it's often called – was a theory put forth by a guy named Marion King Hubbert in a research paper published on March 7, 1956. In its simplest form, Hubbert claimed that there was a finite amount of oil in the ground (true) and that we'd run out of oil by 2006 (false.)
Hubbert was a really smart guy. He got his B.S., M.S., and Ph.D from the University of Chicago. He then went to work for the petroleum industry, most notably Shell Oil from 1943 to 1964. While there, he published his paper on peak oil.
Now I ask you, does anyone else find it strange that the guy who predicted the end of oil production, a prediction that would cause oil prices to skyrocket, worked for BIG OIL?
This is like asking Budweiser to tell you whether beer is safe to drink, or cigarette companies to tell you whether smoking has any harmful side effects.
Since the publication of Hubbert's paper, an amended version of Hubbert's Peak has appeared. This latest incarnation focuses more on Hubbert's theory that production would peak in 2000. In this regard, Hubbert may be on to something, oil production has stalled somewhat in the past couple of years.
Maybe it's because the oil industry isn't plunking too much money into finding new reserves. The International Energy Agency just announced that investment in the oil and gas industry rose 70% to $340 billion in 2005 from $200 billion in 2000. However, when you account for cost inflation, the rise in new investment was a paltry 5%.
Look at the issue from an economic standpoint. It's really quite simple. As the price of oil jumps, more expensive means of extracting oil become reasonable. Oil sands could add between 1.7 trillion and 2.5 trillion barrels of oil to reserves. And oil shale in the U.S. alone could more than double this.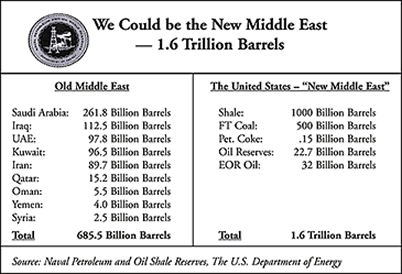 All it will take for a flood of new oil to hit the market is high prices...
You don't need to be Shell man to see that.
Good investing,
Graham